Collections
Shop for artwork based on themed collections. Each image may be purchased as a canvas print, framed print, metal print, and more! Every purchase comes with a 30-day money-back guarantee.
About Ellen Paull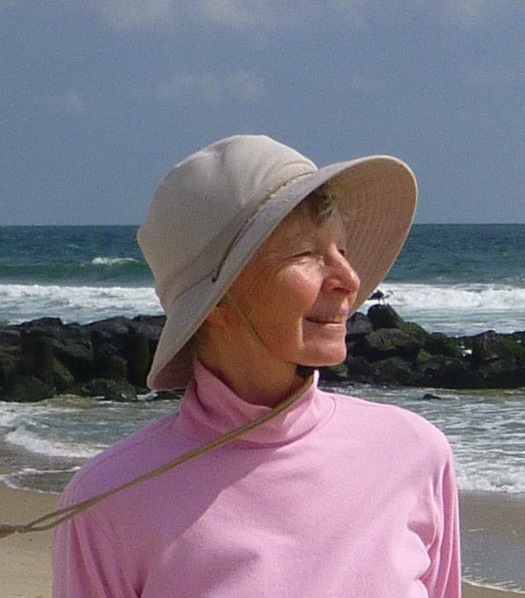 I was born in Los Angeles and grew up mainly in Seattle, Washington, both seacoast cities. When I was nine I first heard of the issue "What will you be when you grow up?" As soon as I heard that one of the choices was "artist," I knew yes, that was it. Perfect--I was already making art! I got a degree in painting from the University of Washington, Seattle, and went to study in New York. I went to the Art Students' League and was a scholarship student at the National Academy School of Fine Arts.

Then life happened; I sold some paintings, and I did many different things. In 2003 I came to stay "for a while" at the Jersey shore. I went to the beach every day. I have always loved the ocean; I thought what a lovely idea it would be to paint it. I like to paint very realistically, and so I found that I really wanted the ocean to stand still for me, so I could see what it was doing, what that color was under the lightning-fast breaking curl, what shape, etc. I saw that I had two options: I could either be like an ancient Zen painter and ponder closely for 18 years, then go home and paint the ocean I had 'become' or? I got a camera and began taking pictures. The last time I counted I'd taken over 30,000 of them--and more since. In fact, they took on a life of their own for me, and I decided to post them here.

I made paintings, not very good ones to start. They were not very big and they took me many hours to make. I have become a bit better now, but I have discovered that I like taking a long time over a painting.

Thankfully, I have ceased to trouble myself over whether I am a great artist; it seems to me that an artist makes what it's in her to make, and that is what matters and what gives joy. I may love Mozart, but it doesn't mean I can write a symphony, even a bad one, so why should I agonize over my inadequacy before Leonardo and Monet? Perhaps what I make will give some joy to others, as it has to me—may it be so.